A solution to meet the needs of special forces
INVISIO was given the task to improve the 10th Special Forces Group (Airborne) Green Berets' mobility, communications, safety and effectiveness.
The chosen solution was a lightweight flexible communication system paired with improved mobility vehicles: the INVISIO body-worn systems and INVISIO Intercom matched with the Polaris MRZR D4 turbo diesel and Polaris Ranger Search and Rescue.
INVISIO's personal communication packages allow users to communicate in any environment. The INVISIO communication system works with all-terrain vehicles, passenger vehicles, fixed and rotary winged aircraft and maritime vessels, and can easily transition to individual soldier packs.
The INVISIO system comes with enhanced communication headsets with hearing protection, proprietary digital sound and speech, and simple button controls. It easily integrates with multiple systems and uses high security standards. The most innovative advantage of these systems is the seamless disassembly from a vehicle mounted system to user portable. This can reduce weight up to 80 percent compared to other systems, resulting in increased internal vehicle space and better fuel efficiency.
Improved comms and mobility
The acquisition of these advanced products and systems will enhance the10th Special Forces Group (Airborne) Green Berets' ability to complete any mission in any environment, by improving operational maneuverability and their ability to move and communicate.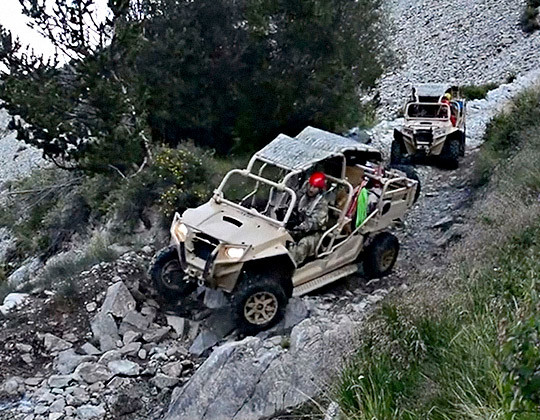 10th Special Forces Group (Airbone)
Articles about this case
10th Special Forces Group (Airborne) get improved communications and mobility