Portable or mounted in an aircraft
Rated to withstand shocks, vibrations, and extreme climate conditions, the INVISIO Intercom can be carried as a portable solution or mounted in military aircraft.
With major reductions in size, weight and price compared to other systems, the INVISIO Intercom is easy to install and maintain in military aircraft.
The INVISIO Intercom can be configured with selected access to fit the team leaders' needs for clear and precise communications with flight crew, fire support and mission command.
By plugging into the INVISIO Intercom system, users can access aircraft communications directly from their INVISIO personal system. This allows for a safe and seamless intergroup communication.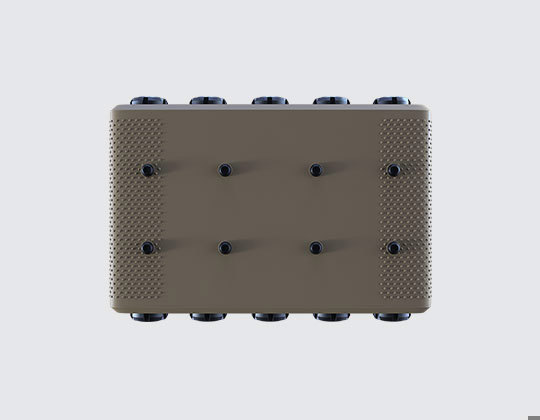 INVISIO Intercom system
Bridging the gap between the dismounted and mounted professional.